Last Aussie show for Klondike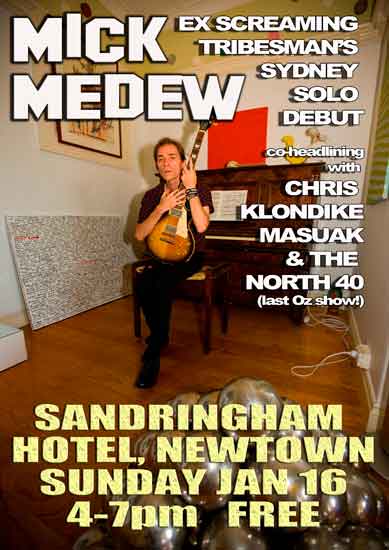 This is it folks. The Swansong. Klondike is off to live in Spain at the end of the month and the offer to play once more at the Sando was too good to knock back.
There's a fair chance you'll hear the odd Screaming Tribesmen song with Mick Medew flying down from Brisbane to make his Sydney solo debut.
What's more, it's free! It doesn't get much better than that.