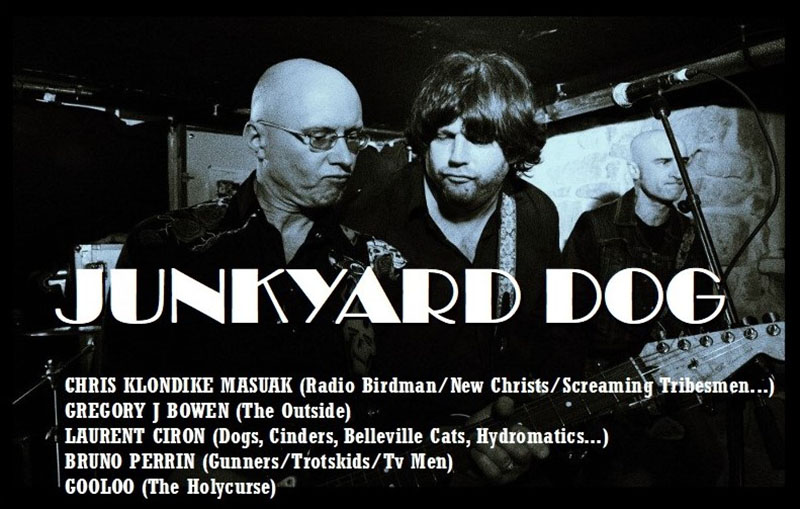 Chris Klondike Masuak will hit the road in France in November, armed with a band that has an impeccable underground rock pedigree.
Junkyard Dog boasts Masuak (Radio Birdman, Hitmen, Screaming Tribesmen) on guitar and vocals, guitarists Laurent Ciron (Dogs, Hydromatics, Cinders, Belleville Cats) and Gregory J Bowen (The Outside), bassist Bruno Perrin (TV Men, Gunners and Trotskids) and drummer Gooloo (Holy Curse).
In a time when real rock and roll is struggling to retain a foothold in Europe, that sort of heritage is going to be hard to beat. Check with local venues for times and tickets. There's a Facebook event here.
Chris Masuak & Junkyard Dog
French Tour
NOV
22 – Paris (tba)
23 – Breville/Mer @ Les Valseuses
24 – Vannes @ Le Barailleur
25 – St Brieuc @ Le Fût Chantant
26 – Rennes @ La Trinquette